OKINAWA ZANPA ROYAL HOTEL
1575 Aza-Uza, Yomitan-village, Nakagami-gun, Okinawa 904-0394
A resort hotel by the beach places at "Cape Zanpa" which is one of the most popular scenic spots in Okinawa.
There are 2 large banquet halls, variety of activities and Large Japanese Bath with Open Air Bath which provide you a fulfilling resort stay.
Please enjoy your stay with Colal Blue Okinawan ocean and sunset which is chosen as the one of "Japanese 100 hotels of the most beautiful sunset".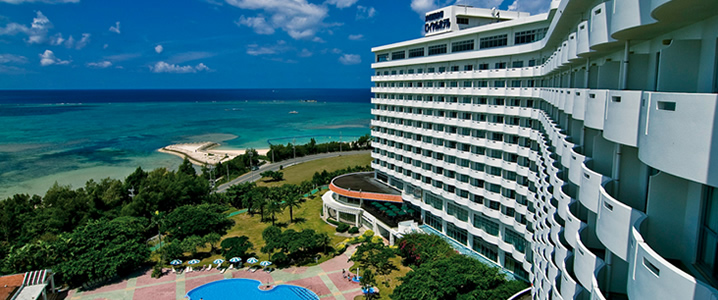 Z